New Members Class | Sunday, October 20th & 27th @ 10:45 AM
Our next New Members Class is October 20th & 27th. This is two, one-hour classes and meets at 10:45 AM in the upper building. Lunch will be served after the second session. If you'd like to join TBC, or just want to learn more about the church, please sign up in the lobby or online.
Sign up Here!
Military Fellowship & Bonfire | Friday, October 25th @ 6:00 PM

There will be a military and veterans dinner fellowship and bonfire on Friday, October 25th at 6:00 PM. The group will meet for dinner in the upper building. Just bring a side dish to share and a lawn chair for the bonfire afterwards. Please sign up in the main lobby.
Trunk or Treat | Thursday, October 31st @ 16:00 PM - 8:00 PM

We have 3 options to serve:
First, you could decorate a trunk and give out candy in our parking lot.
Second, you could help serve free food to our visitors or help direct traffic in the parking lot.
And finally, we need everyone to donate bags of candy during the next few weeks. There are metal tubs in the lobby to place the candy. Sign up sheets are also in the lobby for all volunteers.
Veteran's Sunday | Sunday, November 10th @ Both Morning Services
Topeka Baptist will be celebrating Veteran's Day on Sunday, November 10th during both morning services. We will be showing a video of those who are serving or have served our country in the armed forces. You can help us by submitting your military photo to Pastor Jeff, or email it to
[email protected]
If you submitted your photo last year we still have it on file
GriefShare | Monday's @ 6:30 PM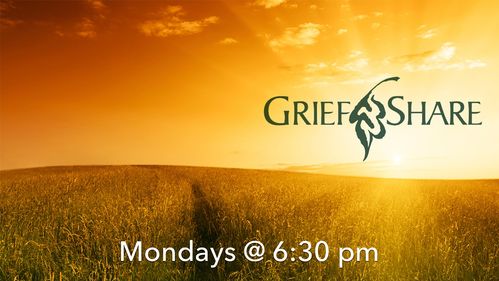 GriefShare meets Monday's at 6:30 PM. GriefShare is a support group built around a 13-week video curriculum. Cost is $20 which includes workbook and scholarships are available. To sign up please email
[email protected]
Ladies Bible Study | Begins Monday, September 16th @ 6:00 PM

The TBC Ladies will begin a new 7-week study entitled Brave by Angela Thomas, Monday, September 16th at 6:00 PM. Cost is $10 for workbook. Please sign up in the lobby.
LifeFest Seniors Ministry | 2nd Tuesday @ 10:00 am

LifeFest meets monthly on the second Tuesday of each month at 10:00 am in the upper building. The LifeFest meeting includes a potluck lunch. Please bring a main or side dish to share. Join us for a time of music, food, fellowship and fun.
For more info, use the contact form at the bottom of this page to email Pastor Jeff.